Anuj Patel, M.D.
Harvard Fellowship Trained Orthopedic Spine Surgeon
Anuj Patel, M.D., is a board eligible orthopedic surgeon, fellowship trained spine surgery. Dr. Patel specializes in minimally invasive spine surgery (MIS) techniques that allow for less post-operative pain, decreased soft tissue injury, less blood loss, and faster recovery times. He treats all spinal conditions of the neck and back including degenerative, traumatic, oncologic, and deformity conditions. Dr. Patel performs all spinal surgeries including anterior and posterior cervical decompression and fusion, cervical disc replacement, cervical laminoplasty, lumbar microdiscectomy and laminectomy, and thoracic and lumbar anterior, lateral, and posterior fusion, all through minimally invasive approaches.
Minimally-Invasive Spine Surgery (MIS)
Adult Degenerative Spinal Surgery of the Cervical, Thoracic and Lumbar Spine
Adult Spinal Deformity Surgery, including Scoliosis
Traumatic Spinal Injuries
Motion Preservation Technology / Total Disc Arthroplasty
Spinal Tumors / Spinal Cord Tumors
Pediatric Orthopedic Spine Surgery, including Scoliosis
American Board of Orthopaedic Surgery
Fellowship: Harvard University Combined Department of Orthopaedic Surgery, Boston, Massachusetts, 2019, Surgery of the Spine Fellowship
Sub-fellowship: Microendoscopic Spine Institute, Boston, Massachusetts, 2019, MIS Spine Sub-fellowship
Residency: Emory University Department of Orthopaedic Surgery, Atlanta, Georgia, 2018, Orthopaedic Surgery Residency
Medical Degree: University of South Alabama College of Medicine, Mobile, Alabama, 2013, Doctor of Medicine
Undergraduate Degree: Georgetown University, Washington, D.C., 2009, Bachelor of Science, ACS Accreditation in Biology
Professional Memberships
American Academy of Orthopaedic Surgeons (AAOS)
North American Spine Society
Atlanta Orthopedic Society
Georgia Orthopedic Society
Dr. Patel has been published in multiple spinal journals including The Spine Journal, Clinical Spine, and Global Spine on the topic of minimally invasive spine surgery. He has presented at international spine meetings including NASS, CSRS, SRS, and the AAOS and won the best clinical presentation at CSRS in 2016.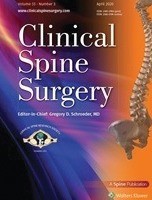 Patel A, Runner R, Bellamy JT, Rhee J. A reproducible and reliable localization technique for lumbar spine surgery that minimizes unintended-level exposure and wrong-level surgery. Spine J. 2019 May;19(5):773-780. PMID 30529787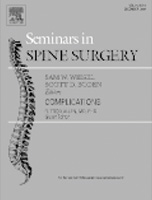 Patel A, Cha T. Indirect Decompression of Lumbar Stenosis. Seminars in Spine Surgery. 2019 Sep. Volume 31 (3), 100712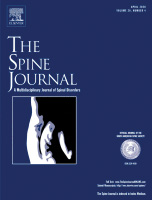 Rhee J, Shi J, Cyriac M, Kim J, Zhou F, Easley K, Patel A. The P-mJOA: A Patient-derived, Self-reported Outcome Instrument for Evaluating Cervical Myelopathy: Comparison with the mJOA. Clin Spine Surg. 2018; 31(2): E115-E120. PMID 29088009. Winner of Best Clinical Abstract, CSRS, 2016.
Gupta A, Upadhyaya S, Patel A, Fogel H, Cha T, Schwab J, Bono C, Hershman H. DEXA Sensitivity Analysis in Patients with Adult Spinal Deformity. Spine J. 2019 Sep 1. S1529-9430(19)30957-X. [Epub ahead of print] PMID 31479779
In his spare time, Dr. Patel enjoys spending time outdoors with his wife, Ashley, and his dogs. He enjoys being on the lake and loves water skiing, wakeboarding, and fishing. He loves playing sports, especially soccer which he played in college at Georgetown. He loves to travel and has been involved in orthopedic service projects in the United States and internationally in Cape Town, South Africa.
WellStar Paulding
WellStar Kennestone
Piedmont Atlanta
Member of the Piedmont Clinic
The Pa-Mjoa: A Patient-Derived, Self Reported Outcome Instrument For Measuring Myelopathy - Comparison With The Mjoa

Winner – Best Clinical Poster Award - Cervical Spine Research Society Annual Meeting

Toronto, Canada December, 2016

The Use of Autologous Free Vascularized Fibula Grafts in Reconstruction of the Mobile Spine Following Tumor Resection: Surgical Technique and Outcomes

Podium Presentation – IMAST 2019 26th International Meeting

Amsterdam, The Netherlands July, 2019

Hand2Hand: Establishing a Domestic Service Project for the Touching Hands Project

Podium Presentation – American Society for Surgery of the Hand Annual Meeting

Boston, MA September, 2o18

A Reproducible and Reliable Localization Technique for Lumbar Spine Surgery that Minimizes Unintended Level Exposure and Wrong level Surgery

Emory Kelly Day Research Society Annual Meeting

Atlanta, GA

Risk factors of Lumbar Spinal Epidural Lipomatosis

Podium Presentation – North American Spine Society Annual Meeting

Orlando, FL October, 2017

Observed Patterns of Cervical Radiculopathy: How often do they differ from standard distribution?

Podium Presentation – North American Spine Society Annual Meeting Orlando,

FL October, 2017

Risk factors of Lumbar Spinal Epidural Lipomatosis.

Podium Presentation – Southern Orthopaedic Society Annual Meeting

Hilton Head, SC June, 2017

Lumbar Spinal Epidural Lipomatosis: MRI Quantification and association with Risk Factors.

Podium Presentation - Society for Skeletal Radiology Annual Meeting

San Diego, CA March, 2017

Lumbar Spinal Epidural Lipomatosis: MRI Quantification and association with Risk Factors.

Poster Presentation - Orthopaedic Research Society Annual Meeting

San Diego, CA March, 2017

Risk factors of Lumbar Spinal Epidural Lipomatosis.

Emory Kelly Day Research Society Annual Meeting

Atlanta, GA June, 2016

Open Reduction Internal Fixation with Primary Total Hip Arthroplasty for Posterior Column Posterior Wall Acetabular Fracture.

Podium Presentation - Atlanta Trauma Symposium

Atlanta, GA May, 2015
Orthopaedic Surgery Chief Administrative Resident - July, 2017 – June, 2018

Emory University Department of Orthopaedic Surgery

Atlanta, GA

Best Clinical Poster Award - December, 2016

Cervical Spine Research Society Annual Meeting

Charlotte H. and Samuel Eichold Scholarship, University of South Alabama College of Medicine - 2009-2013

Full scholarship given annually in recognition of scholarly achievement and service to community

Alpha Omega Alpha Honor Medical Society, University of South Alabama College of Medicine - August, 2012
Dean's List, Georgetown University - August, 2007-May, 2009